pinkRF  designs, develops and manufactures RF Energy Systems for Industrial, Medical, Pharmaceutical and Scientific applications.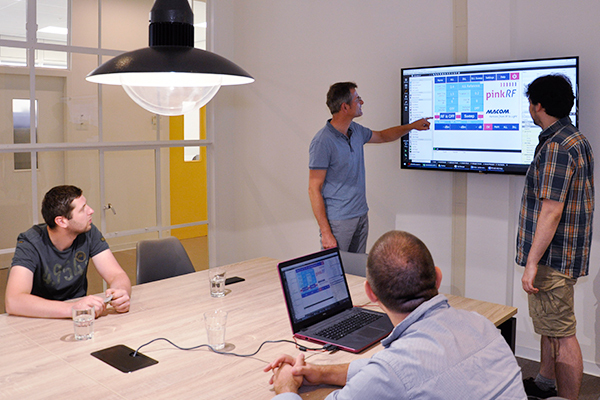 The Team
pinkRF  is a young company of enthusiastic, experienced and widely skilled engineers who develop and manufacture RF energy systems.
Customer Focus
Our team is customer driven, our product and application solutions are designed with your end application in mind.
How we work
We can work as part of your development team or as a stand alone development team.
The Story Behind
Major breakthroughs in technology performance and power amplifier cost structure have positioned RF energy generated by solid state devices  as a potentially disruptive technology in multiple, high-volume markets. Several existing applications have already benefited, by adopting the new technology to replace magnetrons, for example plasma lighting and many industrial applications.
A wealth of new applications are being enabled by this new technology, for example automotive plasma ignition, novel car lighting, hyperthermia treatment and other medical applications. The market adoption of this breakthrough technology is hampered by limited knowledge at the incumbent RF energy users.
pinkRF bridges the knowledge gap between end system functionality and the solid-state RF energy generation and control.
pinkRF has the insight to support these application developments through a network of strategic partners, access to key technologies, application know how, manufacturing know how , industrialization capability and cost roadmaps, which all play a part in enabling the quick adaptation of the solid state RF energy source in the various market segments.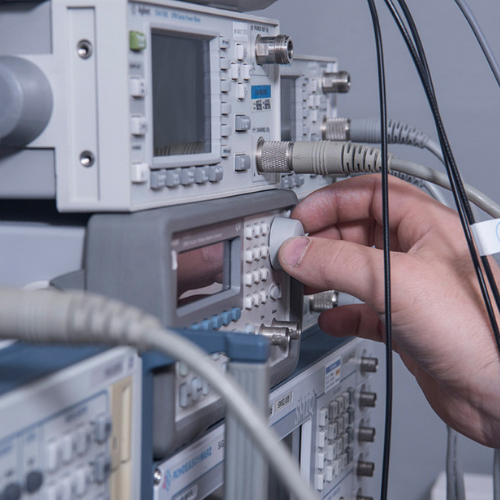 The story behind the name pinkRF
In the earlier breakthrough days of solid state RF Energy the two founders were supporting the development of a new RF Energy  system to potentially treat cancer.  Seeing a patient with breast cancer being treated from very close by  during the project had an emotional and lasting impact on them. At that moment they decided they were going to dedicate their efforts to make sure solid state RF Energy became a reality especially for  this medical application.
When they eventually started pinkRF they used  the word pink (a link to the Pink Ribbon breast cancer association) in the  company name to remind them of that moment.  Even today the team at pinkRF are supporting the development of a solid state RF Energy system that can treat cancer.
Milestones
Brief History of pinkRF
June
2020
pinkRF and America's Odyssey link to bring RF repair to Nijmegen
October
2019
pinkrf develops a temperature pill for myTemp to measure food processes and body temperature
July
2019
pinkRF develops 433 MHz hyperthermia system for Erasmus MC
May
2019
pinkRF joins to form the new Solid State RF Energy section within IMPI
2018
27 MHz system is launched to the market
2017
First products and services are launched to the market
March - December
2016
pinkRF develops first products
February,
2016
pinkRF moves into Building A at the Novio Tech Campus Nijmegen
2015
pinkRF formed to develop enabling products and applications for RF-Energy
2011 - 2014
Many more applications emerge e.g. Medical, Lighting, Automotive, Industrial heating, Plasma and more…
2011
Large white goods companies emerge and embrace the concept of smart cooking with RF-Energy
2009
Klaus Werner and his colleagues work closely with lead customers
2008
Breakthroughs in solid state power transistor technology